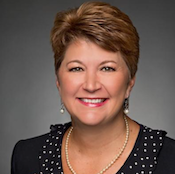 From the Executive Director
You've made it to the end of another school year full of ever-changing technology, online testing, security threats, and managing thousands of devices! Congratulations! We see how hard you work on behalf of our students and schools and we are very much looking forward to celebrating all of your successes at the June TETL Conference. We appreciate you!
The TETL Summer Conference is happening June 21-22, 2023, at the Embassy Suites by Hilton San Marcos Conference Center, in San Marcos, TX. Our keynote speaker is the highly sought-after Olympic bobsledder Johnny Quinn. Check out his welcome video here.
We're currently finalizing our agenda, but HERE is a sneak peak at some of the exciting sessions we have scheduled! 
This year there will also be three pre-conference workshops (June 20, 1:00-4:00): Basics of Data Privacy, Cybersecurity Policies, and Why.OS.
On Wednesday evening, we will once again host a casino night and silent auction fundraiser. Our goal is to raise more than $10,000 for the Alice Owen Student Scholarship fund. If you are interested in donating items for the silent auction, please complete this form by May 19, 2023. 
You don't want to miss out so REGISTER NOW if you haven't already!
And, space is limited in our hotel block and it is filling up quickly, so make your reservations today to get the best rate! Reserve your hotel room here!
I am very pleased to announce our 2022-2023 Alice Owen Scholarship Winners are: Caleb Fasoranti, Midlothian ISD; Ava Hounshell, Lubbock-Cooper ISD; and Conner Ratzlaff, Midlothian ISD! Congratulations to all!
CoSN, in partnership with TASA and TETL, is honored to support the work of current and aspiring superintendents and district leadership teams in leading all aspects of digital learning transformations through the EmpowerED Superintendents edLeader Panel broadcast series. The next episode of the series, "Succeeding with Digital Equity: CoSN's 2023 Award Winning District's Leadership Strategies," will be broadcast on Thursday, May 11, at 2:00 pm. 
Now is also the time we do our annual renewals so please keep an eye out for a reminder prompt from CoSN. We also have a new option for you to join TETL at the state level, wherein you can access to the Data Privacy Alliance. If you're interested in this, please contact me at exdir@tetl.org for more information.
Finally, we are excited to kick off our next CETL cohort! If you are interested in joining the Fall 2023 Study Group, please sign up for the Summer Conference Session and/or email me at exdir@tetl.org! 
Congratulations, again, on leading your districts through another momentous school year. I look forward to seeing you soon!
All the best,
Dianne Borreson, CETL
Save the Date
TETL Fall Meeting | October 6, 2023 |Prosper ISD
TETL White Paper: Small Districts, Big District Needs
Problem: With fewer resources available than larger school districts, small school districts struggle to provide the same education technology assets and opportunities to students.
Overview: Through the use of already existing planning resources, careful budget planning, and strategic staffing decisions, small districts can ensure the safety of their school communities and provide students with the same access to education technology as students in large districts. Data privacy is increasingly important for K-12 districts in a digital age where student and staff information is stored across many systems. Small school districts in Texas can adhere to existing standards for security implementation and staff training by taking advantage of existing resources from established partners. Further, through a comprehensive understanding of the mechanisms for school funding, small districts can leverage existing local, state, and federal funding streams and maximize efficiency in order to provide students with the technological opportunities and district systems necessary for K-12 education in the 21st century.
TETL is your partner to help you be successful in all of your technology endeavors. If you are not yet a member, we encourage you to join. From white papers like this one to professional learning and networking opportunities, a wealth of resources are available to you. We truly are all in this together! If you would like to receive a copy of the full white paper, please send an email to Dianne Borreson at exdir@tetl.org.
2023 TETL Summer Conference
June 21-22
Embassy Suites by Hilton Conference Center
San Marcos, TX
Join today and take advantage of new member benefits
TETL extends a warm welcome to our new district members: Celina ISD, Crandall ISD, Graford ISD, Longview ISD, Melissa ISD, and Texans Can Academy. We're glad you're here!