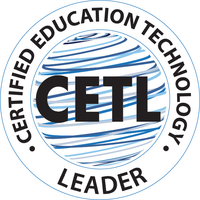 The 2017 CETL exam schedule for Texas has been announced.
Date: June 21st
Time: 1:00-3:00 pm
Location: Challenge High School, Northside ISD
6632 Bandera Rd, Building D, Lab D116
San Antonio, TX 78238
---
For K-12 education technology leaders, earning the CETL® certification will demonstrate to your staff, superintendent, and other stakeholders that you have mastered the knowledge and skills needed to define the vision for and successfully build 21st century learning environments in your school district. To find out more visit http://www.cosn.org/certification.
---