From the Executive Director
We're excited to announce that the Texas K-12 CTO Council has a new look and a new name – Texas Education Technology Leaders (TETL)!
As you have grown to face new challenges in our field over the past few years, so too, has our association grown and changed to better serve you in the critical role you play supporting millions of students across our state. Now, after two years of focus groups, research, reflection, strategic planning, and design work, our organization is evolving to better reflect and support the work YOU do as the foremost education technology leaders in Texas.We know that being a leader in the field of education technology depends on having strong peer support and professional guidance. We believe this refreshed identity and more inclusive mission will help us better serve technology leaders at all levels across the state and provide services and targeted offerings to help YOU and your team stay one step ahead of an ever-changing technology environment.
Here is the value TETL provides to ed tech leaders like you:
A powerful network to connect with ideas and like-minded professionals
Targeted professional development to help you lead with confidence
Trends and best practices to problem solve technology challenges
Trusted guidance on privacy, security, and compliance policies
Now more than ever, it's time to re-connect with your colleagues to share your challenges and successes. Beginning this year, we plan to have all our events in person again, with some virtual support as well. Come join your colleagues at one of our meetings. Mark your calendars for:
Sunday, January 30, 2022 – Winter Summit – Marriott Hotel, Austin Convention Center
Wednesday/Thursday, June 22-23, 2022 – Summer Conference – Kalahari Resort, Round Rock, TX
Put TETL at the center of your professional learning strategy!
Alice Owen, Ph.D., CAE, CETL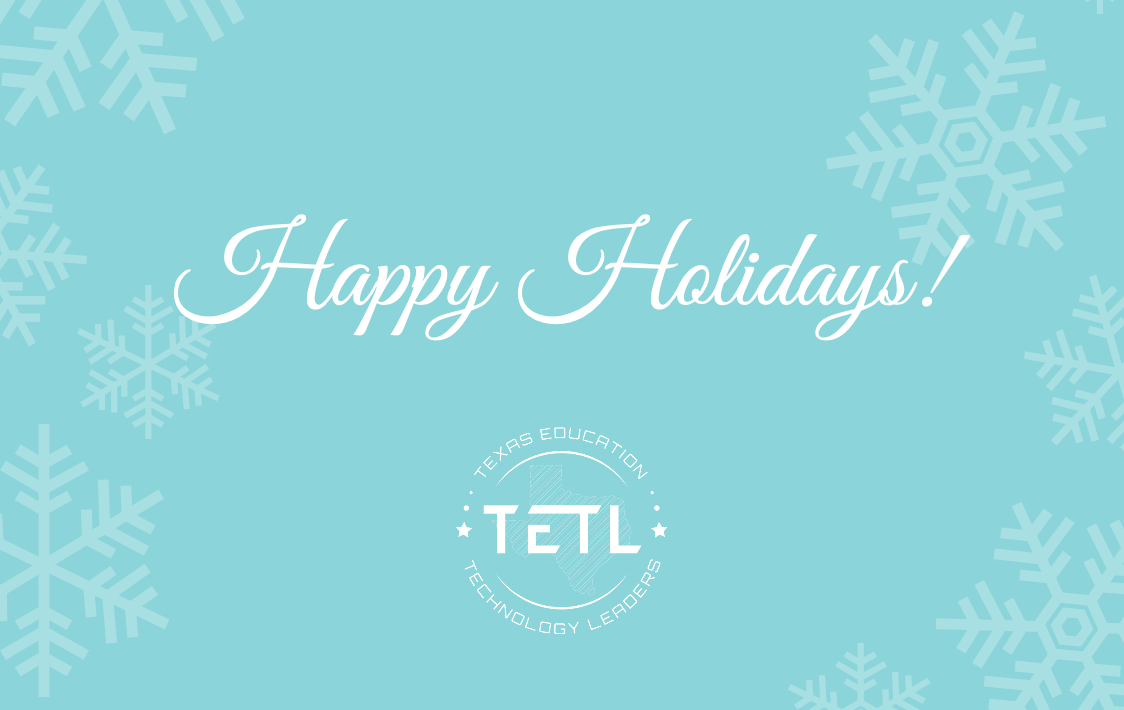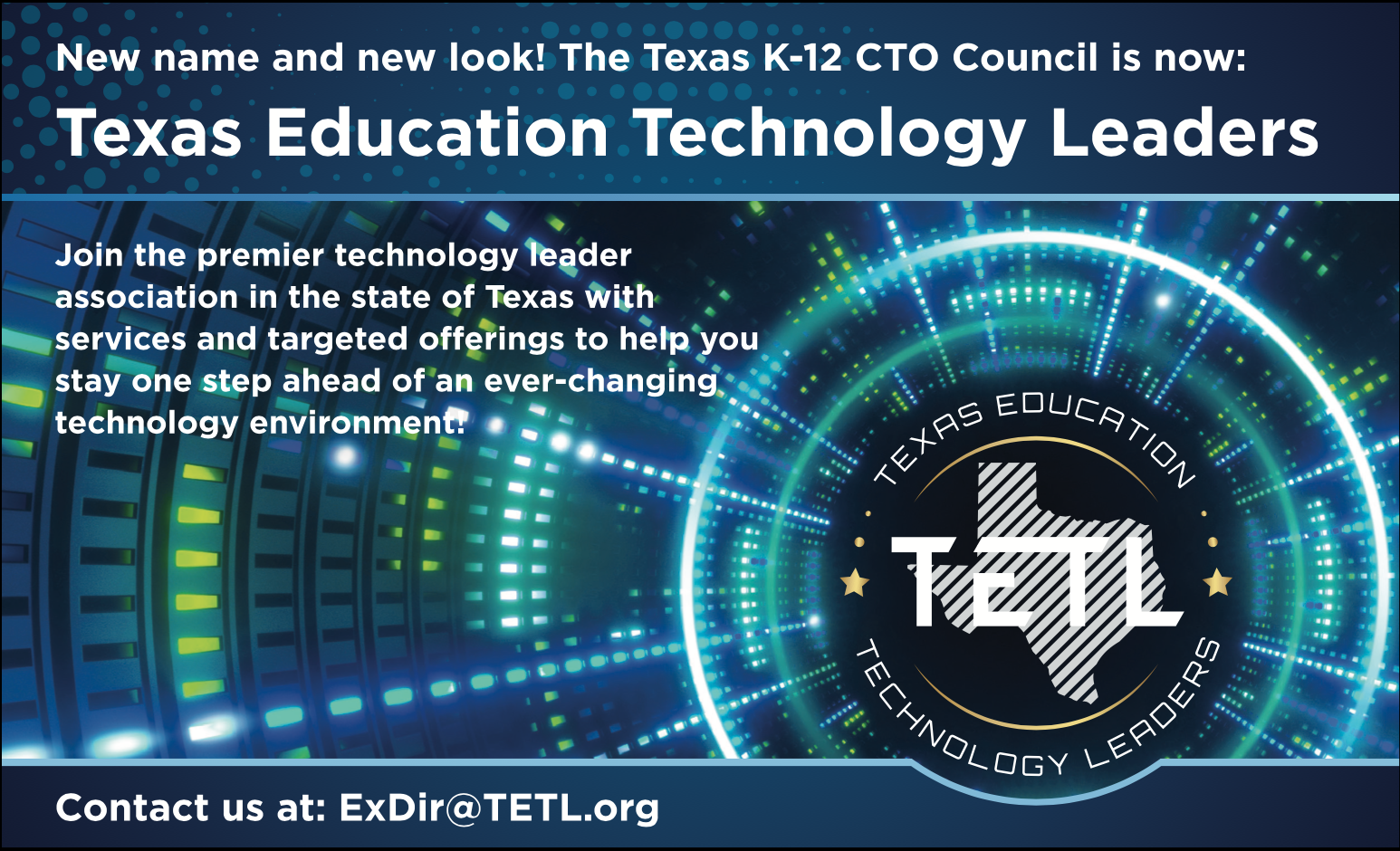 Join today and take advantage of new member benefits
TETL Webinar
How Districts Should Prepare for Online Testing
The Texas Education Technology Leaders (TETL) will be co-hosting a webinar on January 14, 2022, at 11:30am, with the Texas Education Agency on How Districts Should Prepare for Online Testing. TEA will share some updates about the new regulations that go into effect next year. You will also hear from several district CTOs on how they are getting their districts prepared. This will be aimed especially for small districts, but the information will benefit all.
Watch the recorded session here: https://us02web.zoom.us/rec/share/_tGQxt6AexuTIHA540BElgOeJriWcVScS4HHDu2YVcCDAmVzEBq4AT07e5xBezQ.MGlr1OWIvfkDYYT6