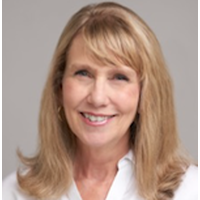 April 8, 2022
Dear TETL Members,
It is with a heavy heart that I have decided to retire from my position as Executive Director of the Texas Education Technology Leaders at the end of the 2021-2022 school year. It has been my great honor and pleasure to serve this organization for almost 19 years, first as a volunteer, and then as Executive Director. My last day will be June 30, 2022, immediately following the Summer Clinic.
As a founding officer of TETL when it started out as the Texas K-12 CTO Council, I have watched our organization develop and expand over the years. I feel very proud of our growth and many successes, of, most recently, our rebranding and new name, and of how we managed to stay afloat and weather the challenges—working together!—during the pandemic! We still have more great events to come this year, including regional meetings, webinars, CoSN, and, of course, our annual summer conference! I hope you all will attend the Clinic on June 22 - 23, at the Kalahari Resort in Round Rock, TX, so that I will have a chance to say good-bye to each of you directly.
I look forward to completing this year with you all and to having a smooth transition as I turn the reins over to new leadership. Please remember that the power we have as an association is in the connections we have with each other as members, and the care and support we provide for one another. I know the future is bright for TETL, with a dedicated board, hard-working staff, and collaborative members to take it to the next level!
Sincerely,
Alice E. Owen, Ph.D., CAE, CETL
Executive Director, TETL
exdir@tetl.org
---