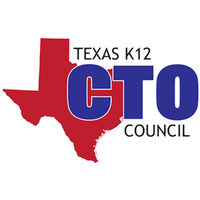 For Immediate Release January 22, 2021
Texas K-12 CTO Council Announces 2020-2021 Award Winners, Dr. Michael Hinojosa Receives is 2020-2021 Empowered Superintendent Award
Austin, TX—The Texas K-12 CTO Council has announced that Dr. Michael Hinojosa, Superintendent of Dallas ISD; Bryon Kolbeck, Chief Technology Officer at Lewisville ISD; and Hutto ISD, led by David Oestreicher, Director of Technology and Digital Learning, are the winners of their annual awards.
Dr. Michael Hinojosa, Superintendent of Dallas ISD, is the recipient of the Empowered Superintendent Award. Each year, the Council selects a superintendent who has promoted and supported innovative uses of technology in their district. The award considers categories of leadership, innovative projects, collaboration, and district awards and recognitions. Thanks to Dr. Hinojosa, not only does DISD remain at the forefront of twenty-first century education and the conversion to digital learning, but at a critical moment, Dr. Hinojosa pushed for increased access to technology across Texas, in order to level the playing field for all students regardless of their economic status and to mitigate the consequences of the global health pandemic on student achievement.
After masterminding an initiative to keep DISD students learning remotely during the height of the pandemic last spring, Superintendent Michael Hinojosa was joined by state lawmakers and the Texas Education Agency in launching Operation Connectivity, which has now provided connectivity services for nearly a half million students across the state. In so doing, Dr. Hinojosa demonstrated exemplary leadership in recognizing an emerging and immediate student need and using his vast influence to convene a committee to chart a response. As a result of Dr. Hinojosa's creativity, consensus-building, and swift action, hundreds of thousands of students in Texas have been able to continue their educations during the pandemic via remote learning.
Bryon Kolbeck, Chief Technology Officer at Lewisville ISD, is the recipient of the Grace Hopper Award. Kolbeck has consistently championed the advancement of student digital learning opportunities, promoting digital citizenship and bringing awareness to critical issues currently facing public education such as student data privacy. Kolbeck directed the district's efforts in becoming one of the inaugural recipients of the Trusted Learning Environment Seal, and he has continued to advocate for student data privacy by collaborating with groups to craft legislation that was passed in 2017 by the Texas State Legislature. Additionally, Kolbeck has undertaken numerous initiatives to increase accessibility for student learning, including spearheading the district's participation in Sprint's 1 Million Project and helping garner support for a 2017 bond referendum that continues to bring significant technology opportunities to all students within the district.
Hutto ISD, led by David Oestreicher, Director of Technology and Digital Learning, is the recipient of the CTO Council's TEAM Award. When Covid hit in March, the Hutto Technology Department responded swiftly. Before spring break ended, a large order was in progress for internet hotspots to assure that all students had equal access to technology. Within a week of the shutdown, the district organized a drive-up distribution of Chromebooks for every student who needed one, ultimately distributing more than 3,500 devices. In addition, the districted accelerated their educational technologies plans in order to implement a 1:1 strategy this school year for all 6th-12th graders, instead of doing it over several years.
About the Texas K-12 CTO Council
The Texas K-12 CTO Council is the state chapter of the Consortium of School Networking (CoSN) and the premier organization for chief technology officers in Texas schools. The purpose of the organization is to assist Texas K-12 school districts in understanding how to plan for the use and successful implementation of information technology in Texas schools and to advocate for districts' technology needs to improve student learning. Established in 2008, the CTO Council Awards are a series of prizes recognizing individuals and school districts that demonstrate outstanding vision in the use of information technologies to improve student learning.
---