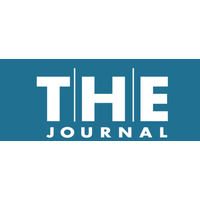 By David Nagel | 10/08/21
On Friday, Oct. 8, President Biden signed the K–12 Cybersecurity Act of 2021 into law. The act comes in response to growing data security incidents impacting K–12 schools in recent years, including a dramatic rise in ransomware and other forms of malware.
On its own, the legislation is fairly simple: It authorizes the director of the Cybersecurity and Infrastructure Security Agency (CISA) to conduct a study within 120 days of the specific risks impacting K–12 institutions. Following that, the director will develop, within 60 days, recommendations for cybersecurity guidelines for K–12 schools, based on the results of the study. And following that, within 120 days, will create an online training toolkit for "officials" at K–12 schools.
Doug Levin, national director for the nonprofit K12 Security Information Exchange (K12 SIX), noted that the new law is significant in several ways, not the least of which that it is the federal government's first formal foray into K–12 data security. Read more.
---